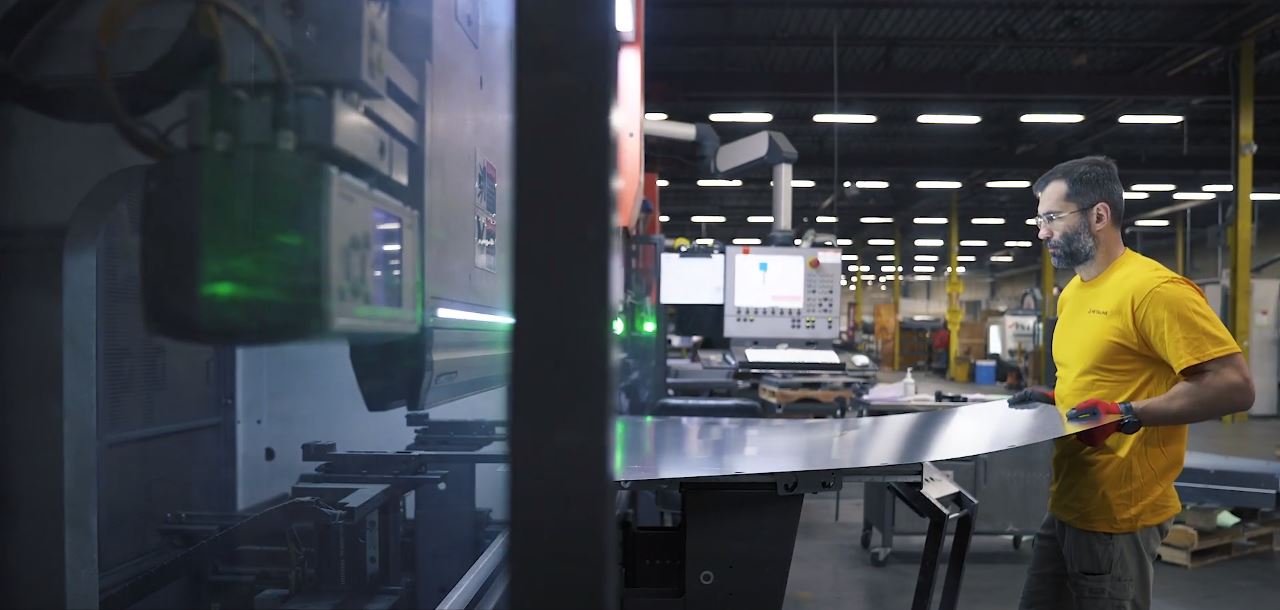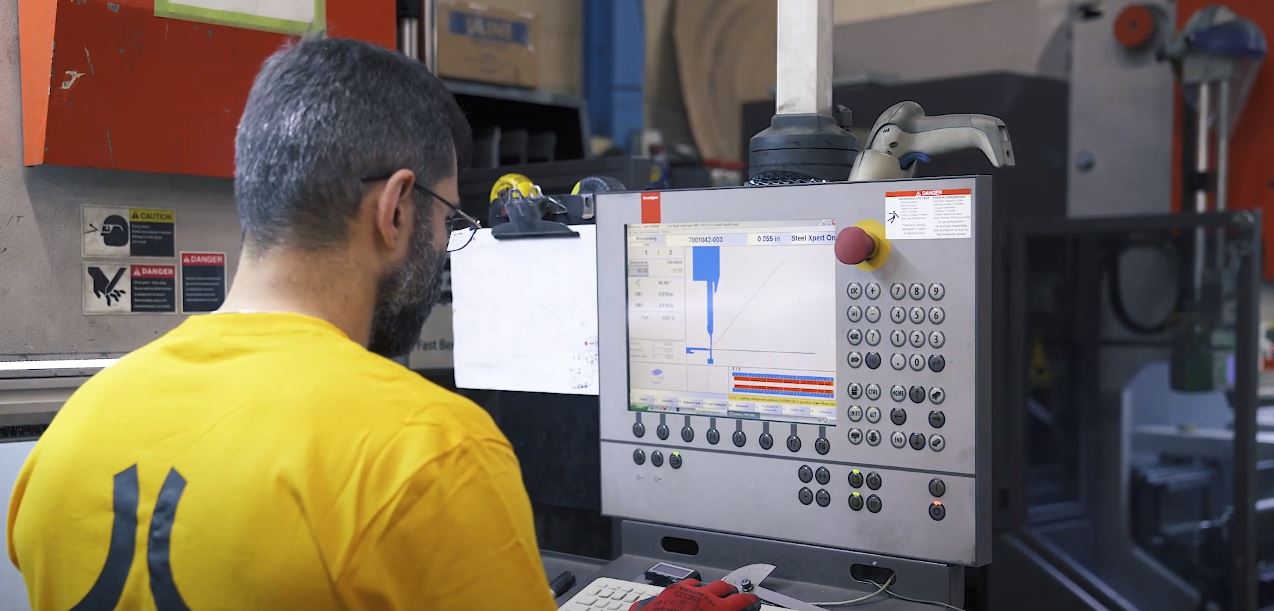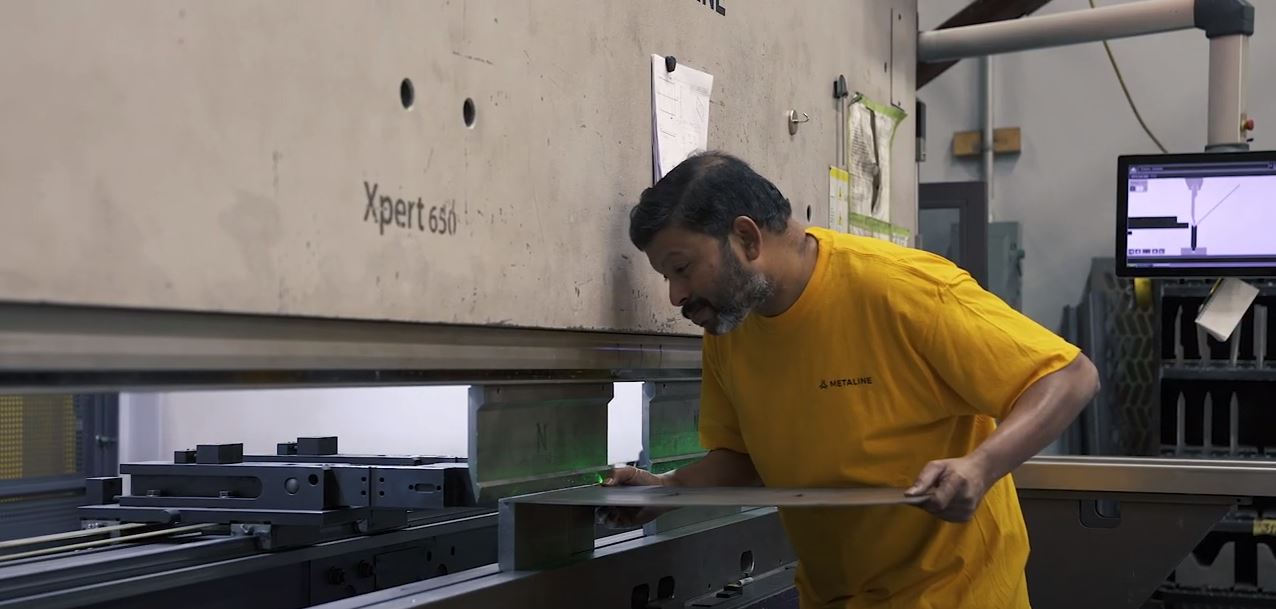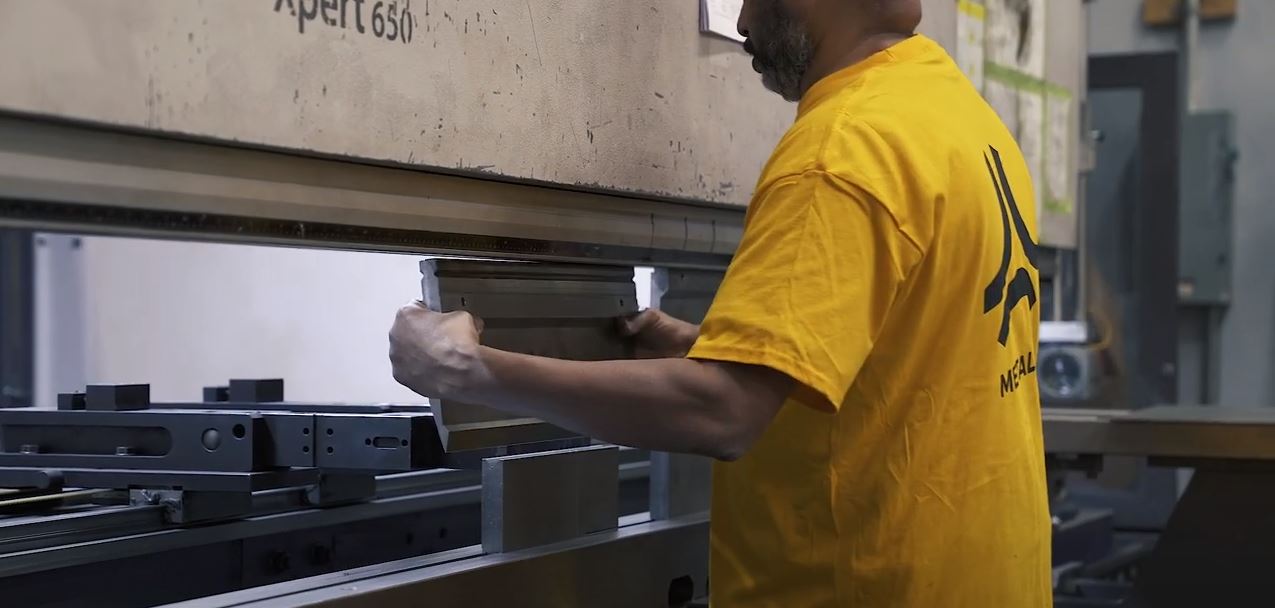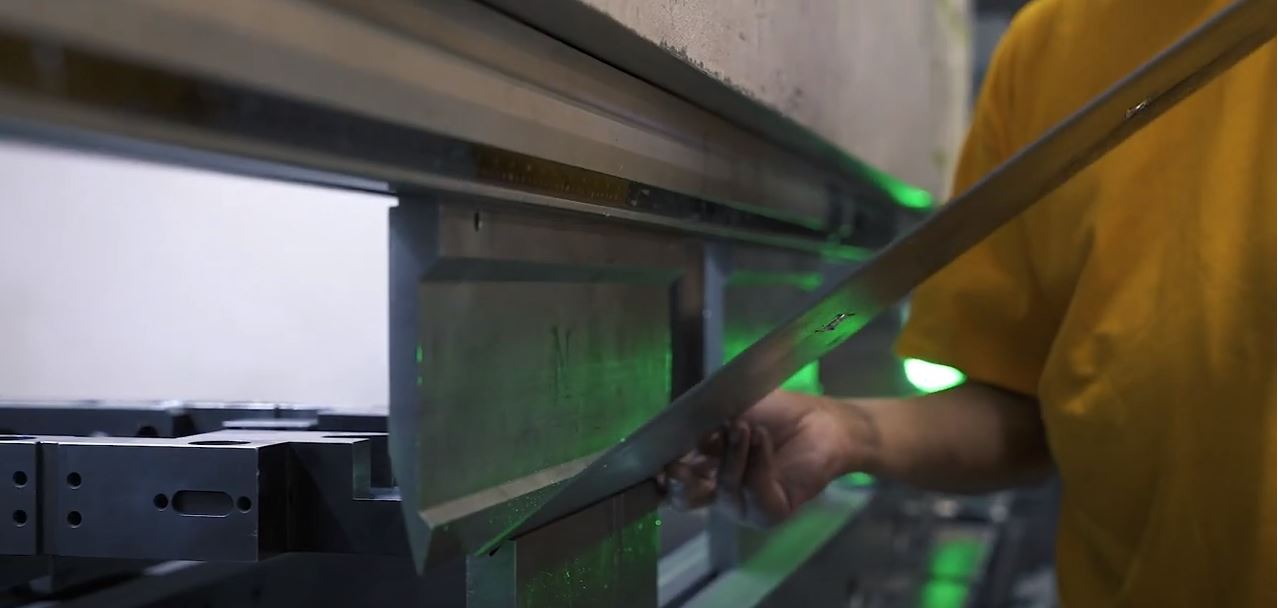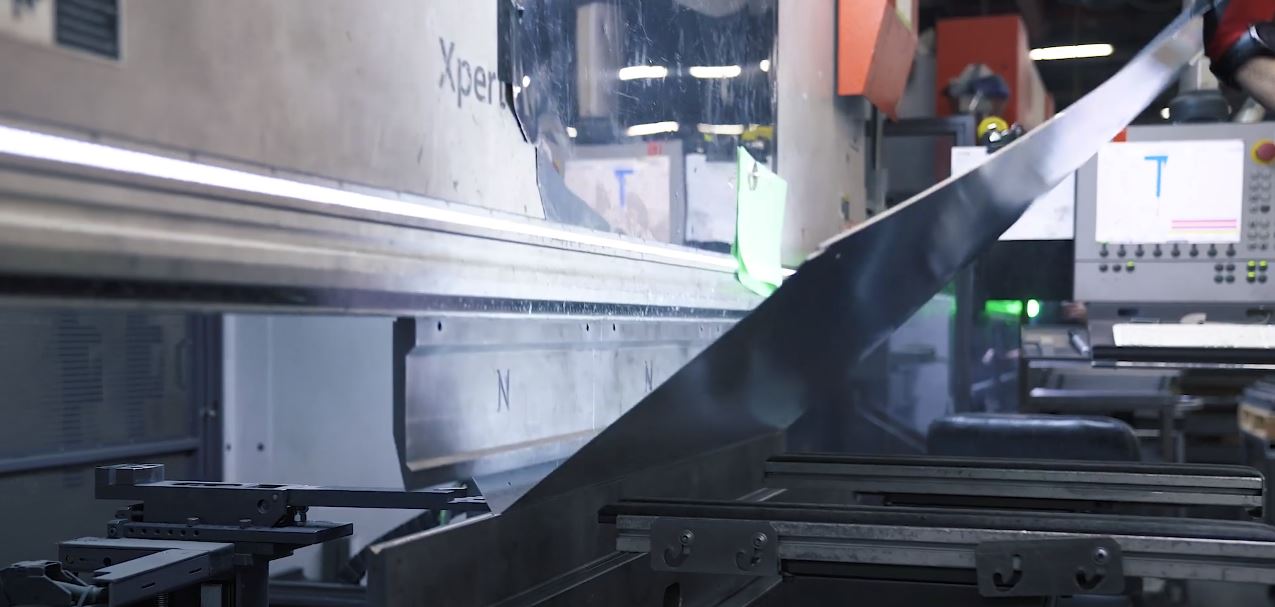 Our Capabilities
Metaline takes pride in providing customers with the best in-house pressing service. Our shop is equipped with some of the finest CNC press brake machines at our premises. Currently, we operate three BYSTRONIC brake press machines with pressure application capacities of 100 ton, 150 and 650 tons.
We also have a BYSTRONIC 150 ton brake press that allows us to bend sheets of metal with smaller dimensions.
Having multiple running machines we are able to delegate large work capacity and produce large volume of fabricated metal products.
CNC Brake Press Forming
A CNC brake press is a hydraulic-based machine that is programmed to bend sheet metal with high precision, with minimal human intervention in the process. This means fewer functional errors, accurate shapes outputs and perfect bends forming. As a result, the CNC brake press allows us to carry on production efficiently, while also maintaining the highest quality standards.
Brake press forming is used in heavy industries where working with metal is a major part of the production process. You will normally see such a machine in the automotive or aerospace industry.
Brake Press Usages:
It is used to cold-form sheet metal in the desired shape
It helps in bending metals with wide range of thickness and density
CNC press brake is also used in small-scale industries where metal formation is required
This type of machine can be used for forming, shaping and hemming equally as well as bending
No matter what size or complicity your CNC brake press project, we are here to assist you. Contact us today via phone or email, share your requirements, and our engineers would be happy to provide detailed quote for your project.