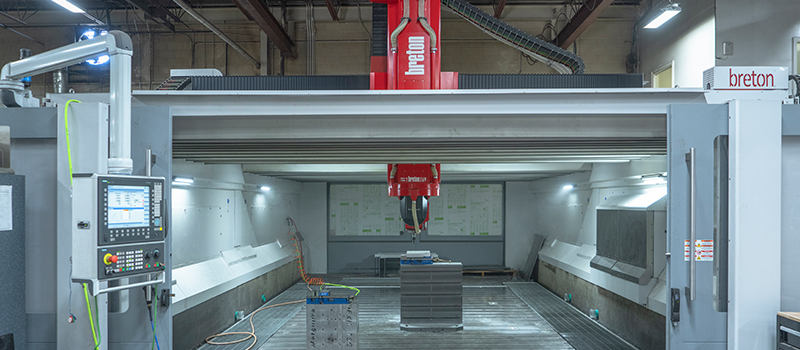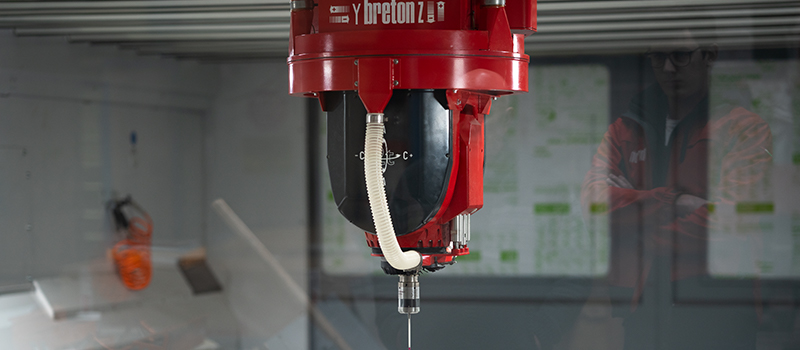 Technical Specs
High speed vertical machining centre, with 5-axis, for milling operations on variety of materials and sizes up-to 6 x 4 x 1.5 meters. Range of materials include: Alloys, Aluminum and composites including foam, plastic, carbon fiber and more.
5-Axis CNC Capabilities
The ideal solution for machining medium and large size workpieces and perfect for creating models, for contouring plastic, composites, sandwich materials as well as for machining complex workpieces in light alloys used across a number of  applications in the aerospace, model making and die manufacturing industries.
CNC 5-Axis Machining
The High-speed 5-axis machining centre is made for milling, boring and trimming small to large size work-pieces in composite materials, sandwich structures, light alloys, resin and plastic. This will enable decreased production times with a greater precision and accuracy, with minimal need for operator intervention. The end result is that our company will continuously produce quality parts, at competitive pricing by maximizing productivity, without compromising quality.
Did you know?
Metaline has recently purchased and installed a Breton Eagle 5-Axis CNC Machine at our Toronto facility. The machine features a new range of high-speed 5-axes CNC milling machining centers with a gantry design and highly-dynamic mobile crossbeam specifically designed and developed for machining  composite materials, resin, light alloys and the ideal solution for high-speed production requirements and for precision 5-axis milling operations on the five faces of the workpiece in just one setup.
Request an Estimate
No matter what size or complicity your CNC machining project, we are here to assist you. Contact us today via phone or email, share your requirements, and our engineers would be happy to provide detailed quote for your project.